It's nice to be back in Manila after 2 weeks of Financial Talks in Dubai and Doha!  Thank you so much to everyone who suppored and attended all our sessions!  It's an honor to be part of your journey towards financial freedom!
Here we go with the the latest edition of #ChartSmarts over twitter!  Again thank you so much to everyone who participated!  It's such a joy to post charts that you all want and needed for your trading and investing!
For this week the following stocks got the most number votes:
MWC, MEG, NIKL, AP, ANI, AGI, SM, SMPH, ALI, PNB, PCOR and PGOLD.
I hope that this charts help serve as a reference point in your trades.  My desire is that you grow in knowledge in how the market works so that you can and profitably earn in the market!
God bless you and may you have a grear week ahead!
1.  MWC will be sideways and will trade from 27.6 and 30. Buy at 27.6 sell at 30.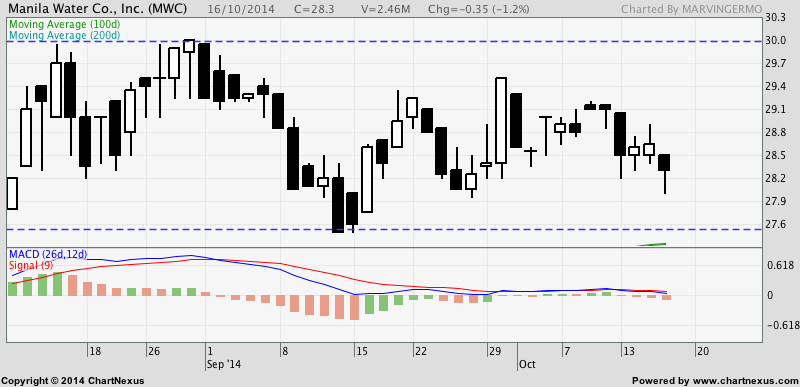 2.  MEG is bullish over the mid to long term however….   Itis dropping on a downtrend over the shor term.  
The stock is also at the resitstance at 4.74. Will it drop due to the selling?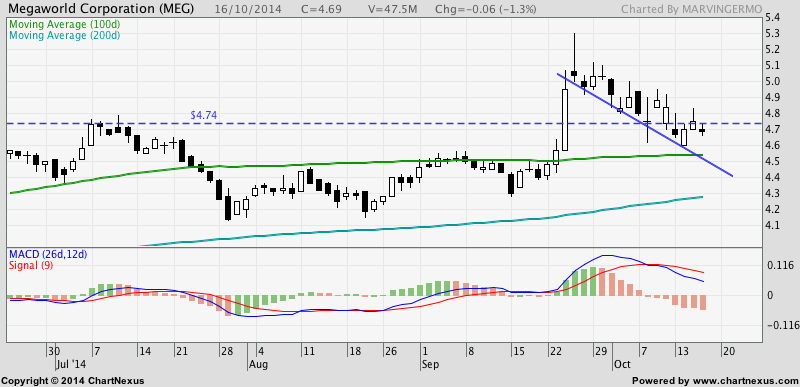 3.  NIKL is in a short term down trend. The stock continues to fall due to profit taking.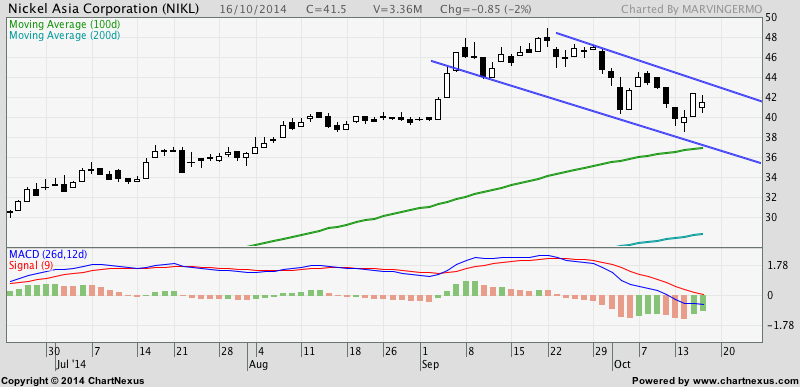 4.  ANI has been down 92% in the past 5 years.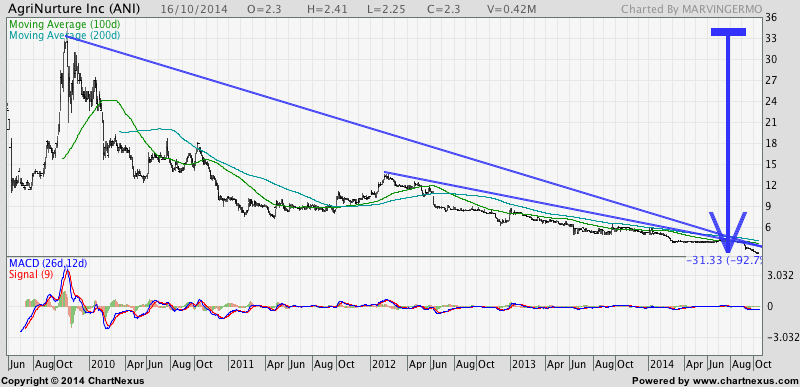 5.  AP remains bullish inspite of the recent selldown.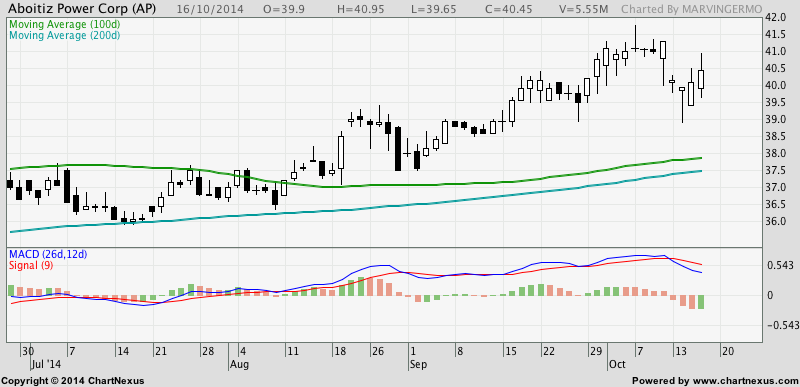 6.  AGI is at a good support level. A good bounce could bring the stock up to 26.82.  
That would be a good 9% hit for AGI should the bounce be successful.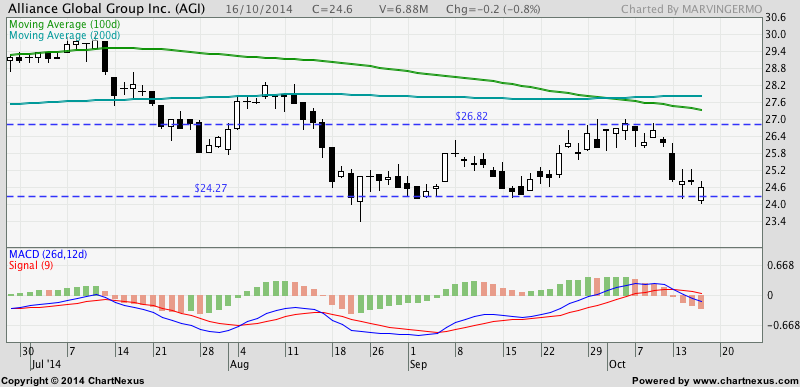 7.  SM is already bearish for the short term.  
If it drops 755 it will confirm its bearishness and could drop further to 728.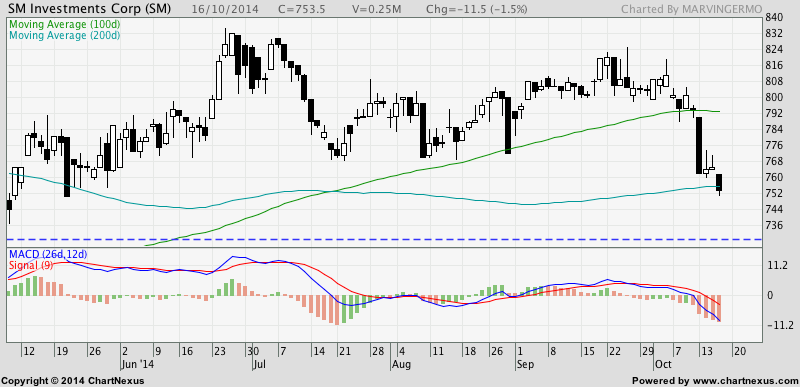 8.  SMPH dropped from the short term uptrend.  However it has bounced from the support at 16.5. It needs to bounce to 17.40 to bring it back to the uptrend.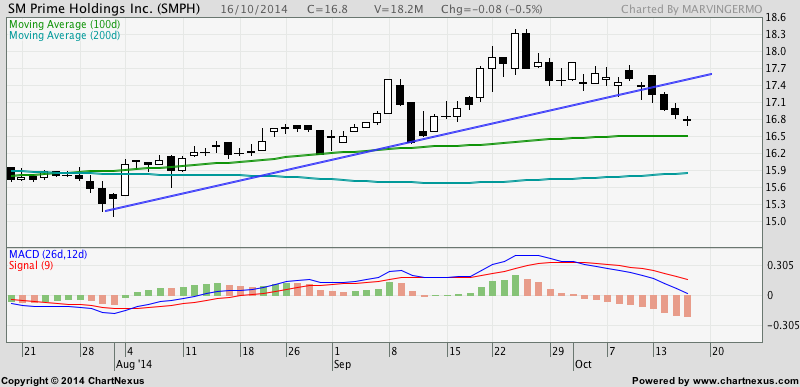 9.  
Great bounce by ALI in the past 2 days. It may go up to 34.8 if the bounce is valid.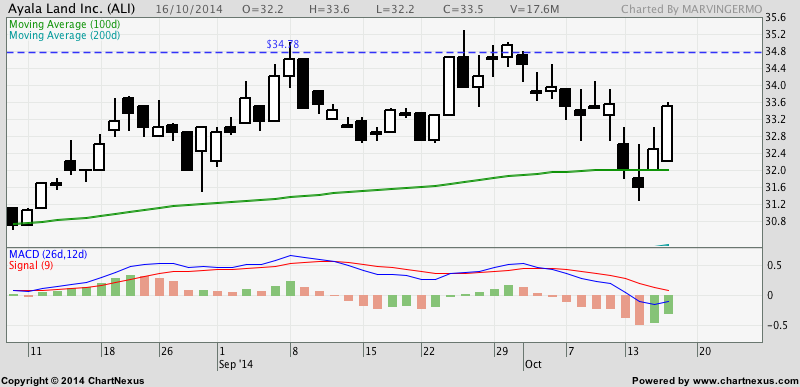 10.  At 85,PNB just bounced from the support.If this is valid we may see it goes as high as 87.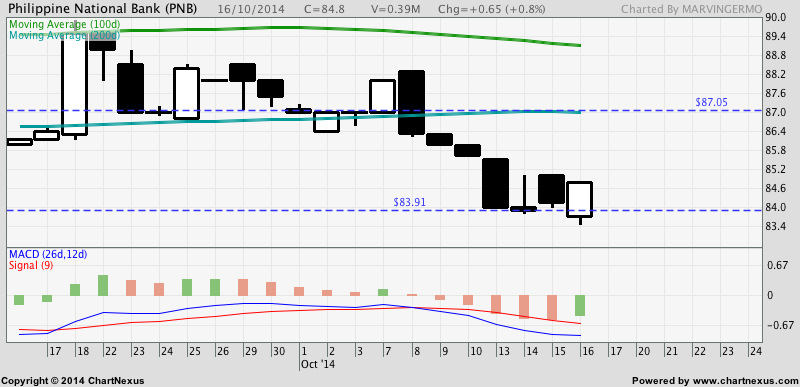 11.  PCOR has broken its support. It may continue to drop to 11. The stock remains bearish.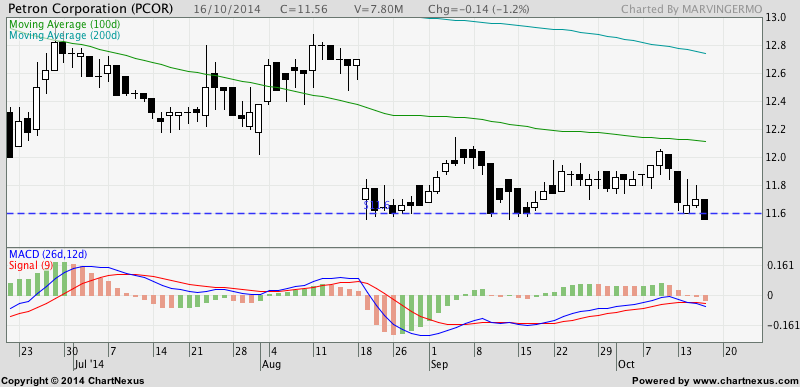 12.  Puregold is now at the support. You may consider buying at this range for the short term.   
Selling areas for PGOLD may be at 36.5, 39 or 41.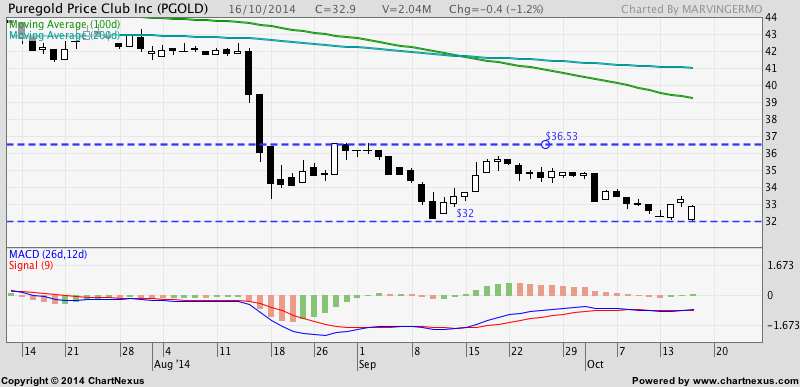 ———————————————————————————————————————————
My 2nd book Stock Smarts: Winning Strategies is now out!  Click the Link to Register and Order.  

If you'd like to learn more how to invest in the stock market and learn how to make your money work hard for you.   I'd like to invite you to our upcoming events
For inquiries, registration, and payments email: stocksmartsconsulting@gmail.com
*Charts via ChartNexus