Thanks to everyone who participated in the September 11, 2014  edition of ChartSmarts over twitter!  For this week the following stocks got the most number votes:
PCOR, JFC, URC, DNL, BDO, JGS, MPI, AGI, AP, MER, MEG, SMPH and PGOLD
Again thank you so much for always supporting #ChartSmarts and I hope that this charts help serve as a reference point in your trades.  My desire is that you grow in knowledge in how the market works so that you can and profitably earn in the market!
God bless you and may you have a great week ahead!
PCOR could drop to 11.09 if it breaks below 11.60. The stock is still bearish. #ChartSmarts

JFC could drop 6.4% to 173 if the breakdown continues.
#ChartSmarts
AP is still bullish however it may experience a drop to either 38.3 or 37.75
#ChartSmarts
If SMPH goes lower than 16.50 we may see drop to 15.88 or even to a low of 15.28.
#ChartSmarts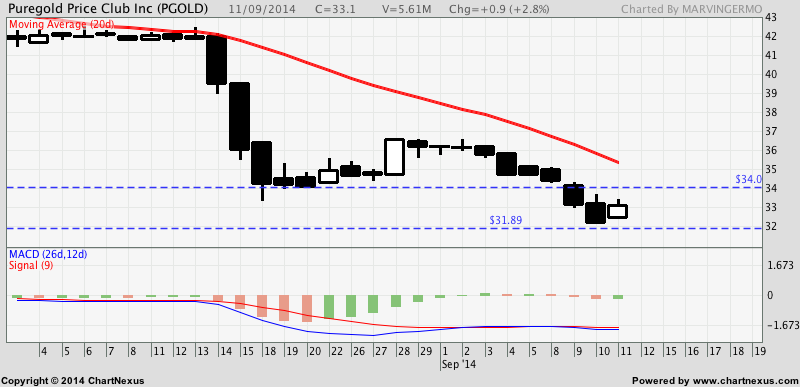 ———————————————————————————————————————————
My 2nd book Stock Smarts: Winning Strategies is now out!  Click the Link to Register and Order.  

If you'd like to learn more how to invest in the stock market and learn how to make your money work hard for you.   I'd like to invite you to our upcoming events
For inquiries, registration, and payments email: stocksmartsconsulting@gmail.com
Thanks to everyone who tuned in to my interview in Investment Academy!
Also to those who tuned in to #MoneySmarts in Mellow 94.7
And to my seminar in BPI Trade as we unleashed consumers to investors!
*pictures via google search
*Charts via Chart Nexus